altra Componenti Vari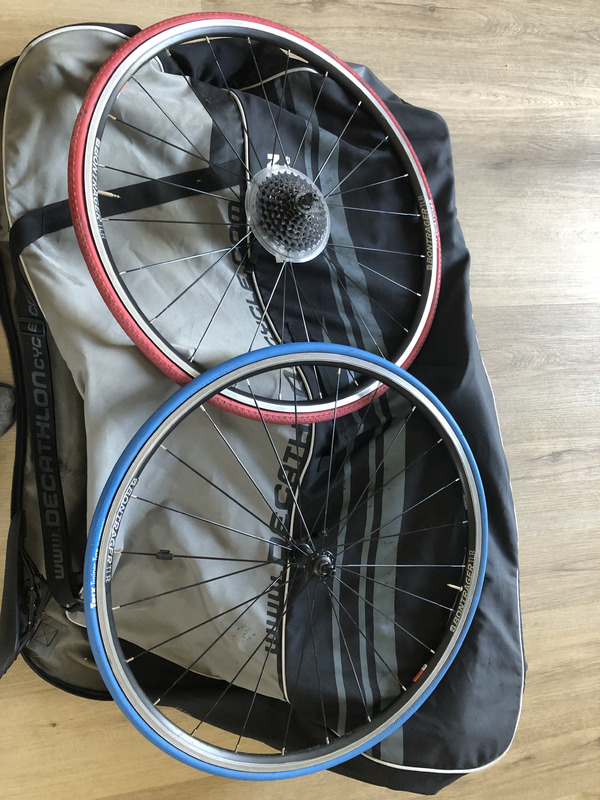 altra Componenti Vari
Anno acquisto: 2020

€ 200,00
Descrizione:
I am selling bike's components disassembled. I had an accident with the bike but the only damaged part was the frame. I have used the bike at home with the trainer for about 2 years after the accident with a trainer, though. I am selling parts because I swapped my trainer with a spinning bike.
Components are in good shapes. I am selling the following items:
- Complete gears' set Shimano Claris
- Complete wheels' set
- Saddle
- Handlebars
- Computer
- Front fork
Components are in good condition, as I could use them outside only for a summertime season from May to September.
Both the front and rear sprockets are still mounted respectively on the wheel and on the bent frame because I do not have any key to disassemble them. Therefore, I am handing over all parts together.
I believe that the present offer might come in handy for the ones who would like to have some spare parts without spending too much money.
There are missing pictures of some components I could not load. I can provide with them on request.
Parts are stored in the Netherlands where I live but I can move them to Italy whenever I am coming back to visit my parents in Milan.
---
Inserzionista:
Davide, Milano - Italia
Inserzione numero
571788
Tel:
3386950017
Inserita il
15/07/2023 alle 19:26:46